Request a charging station
We arrange, We connect, We operate
Applying for a charging station has never been easier. But naturally, you also want the best solution for your charging situation. Orange Charging takes care of it!
Completely investment-free
Installation & maintenance 100% taken care of
High-quality charging stations from Ecotap
Increasing number of electric vehicles
You are looking for one or more charging stations for a reason. You have also noticed the increasing number of electric cars driving around. Chances are you drive one yourself. At Orange Charging, we have also noticed that electric cars are becoming increasingly popular, and this upward trend will probably continue for some time. This automatically calls for more quality charging solutions. Let that be exactly what Orange Charging is good at. By the way, we understand that you don't want any hassle or bother. Fortunately, applying for a charging station has never been easier.
Wat Orange Charging does
At Orange Charging, we specialise in electric charging solutions for electric vehicles. From cars to trucks: with our wide range of charging solutions, there is a suitable charging station for every vehicle and for every situation. We do this with Ecotap's quality chargers. Our specialists will work with you to find the best solution. But that's not where our service stops. At Orange Charging, we do a complete installation. That starts with applying for a charging station, and after that, we take care of everything else from installation to maintenance. We even provide a customer service that is available 24/7.
The range of options for applying for a charging station
As one charging situation is not the other, we offer several options for the purchase and installation of charging stations. In the case of a company or authority, for example, we have the option of applying for a charging station without investment! We do this in the form of exploitation: you provide a number of parking spaces and we do the rest. In return, you meet a minimum charging potential. Want to apply for a charging station in the form of exploitation? Then read our step-by-step procedure here.
Step 1: Contact us for advice tailored to your situation.

Step 2: We schedule an appointment for an inspection (online or on site).

Step 3: From proposal to signed agreement.

Step 4: We come and visit you for installation (you can also arrange this yourself).

Step 5: Charge it!

Step 6: Are you experiencing a malfunction? No problem, we come to you.



The other option for applying for a charging station is through sales and installation. An option that is particularly interesting for people who want to have a charging station installed at home for business purposes, for example. With this option, you can count on Orange Charging's reliable service as well. We can take care of the installation through one of our regular technicians, but if you have your own technician, we will ensure an efficient collaboration. The cost of the installation depends on the situation. Are you also looking for additional items such as traffic signs, markings or collision protection? Then we are also the right party for you.
Interested in our services?
Orange Charging bring you reliable services & high quality charging solutions.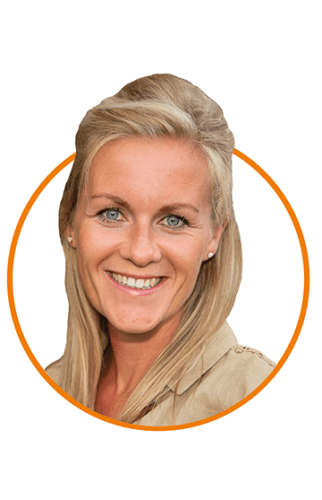 We love to hear from you!
Monday to Friday 8.00-17.00